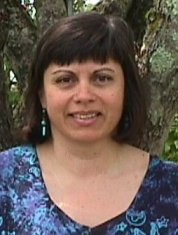 Alicia Ravetto
Architect
Live in Pittsboro since 1991
Work in Carrboro since 1994
Originally from Argentina

Alicia Ravetto, AIA is a registered architect in North Carolina and has her own architectural practice in Carrboro, NC focusing on residential design, mostly solar and/or energy efficient and daylighting consulting for small commercial buildings, schools and office buildings.

She lives in Chatham County in a passive solar house that she and her husband Paul Konove who is a local solar builder designed and built.

She has been an invited lecturer at the School of Design at NC State University and has participated in the teaching of workshops on Daylighting and Energy Simulation Software.

Formerly she worked for Giles Blunden Architect in Carrboro.

Her initial work in NC was with Innovative Design in Raleigh, a worldly recognized architectural firm in the field of solar and environmentally sensitive architecture, known for the design of schools using Daylighting. She had presented papers in solar conferences and published articles on Daylighting and Passive Solar Design.

She holds a Master of Architecture from UCLA where she was a Fulbright scholar from 1985 until 1987.

Before coming to the US in 1985, she had been a scientific researcher at the Laboratory of Human Environment and Housing in Mendoza, Argentina for 6 years. Her work focused on the simulation of passive solar strategies: direct solar gain and mass and the effect on interior temperature. She also worked on daylighting for rural schools in the province of Mendoza.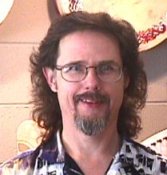 Blaise Kielar
musician and owner of Music Explorium
now lives in Durham, has lived in the Chapel Hill area since 1978
born in Virginia, grew up outside Philadelphia

Blaise Kielar grew up playing classical violin and clarinet, majored in music at Wake Forest and West Chester (PA) Universities, and pursued a doctorate in music history at NYU.

He learned bow restoration at William Moennig & Son in Philadelphia, then in
1978 opened Hillmusic, a violin shop in Chapel Hill. For 15 years he helped
beginners and professionals find the perfect instrument or bow, meanwhile rehairing over 3000 bows!

As a teacher, Blaise has helped violin students learn many styles - classical, Irish, Old Time, jazz, gospel, country, Middle Eastern, free improv, etc. He composes or arranges to suit the needs of his students.

Participating in one of Paul Winterís Living Music Villages changed his life. Besides freeing up his improvisational abilities, he got hooked on gathering players (and non-musicians) together to make spontaneous music. The beauty of the music created, and the closeness of the community of those
participating, inspired him to develop a course called "Improvising Music For Everyone." Designed to help people get comfortable playing with the infinite possi- bilities of vocal and instrumental improv, the course has created a community of those liberated from the need to "play it right."

His latest playing passion blends various world music styles with the excitement of improvisation, with several bands and for dance companies.

With Music Explorium, he is reaching out to musicians and non-players to see what kind of musical expression is still locked inside of them, waiting for the chance to burst out. Music Explorium offers exotic, creative and
unusual strings, winds and percussion, as well as lessons and workshops designed to inspire the musical adventurer.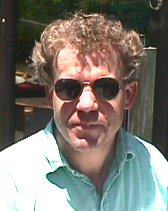 Ken Perry
Custodian/UNC Kenan Footbal Center
Moved to Carrboro from Terre Haute, Indiana

AAfter a seeminly endless odyessy of trouble, I finally feel pretty good about my life here in the Triangle. I had studied to be a musician but have returned to school here to study history with the intent of going to law school. I came here with no real direction-my only ambitions were for wine(beer actually), women and song. Not necessarily in that order. This led nowhere but I did have some fun in the process. The agging process and other less salent realities have helped me move toward a slightly dfferent direction. I also run a small busness stripping and finishing floors. If you're interested email me at: kperry@email.unc.edu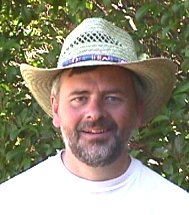 Karl F. Schaefer
Educator/Carrboro Farmers' Market Manager
Northern Orange County 1993
moved fromWisconsin
Local Educator for past six years. Farmers' Market Manager past 5 seasons. Was raised on a dairy farm with 8 brothers and sisters.
Married with two step-daughters